From January of 2012 to January 2014, I led visual design for digital projects within the creative department of A+E Networks (A&E, History, Lifetime and others). Aside from directing visual design of websites and other digital communications for A+E Networks, I was instrumental in launching the corporate rebrand online, including relaunch of the corporate website and entirely new ad sales and press department websites. I continually advanced best practice methods and helped develop capabilities in design and development.
A+E Networks Corporate Web Presence
A+E Networks relaunched with a new brand identity in late 2011. I was responsible for design, maintenance and updates to the corporate, press, and ad sales sites.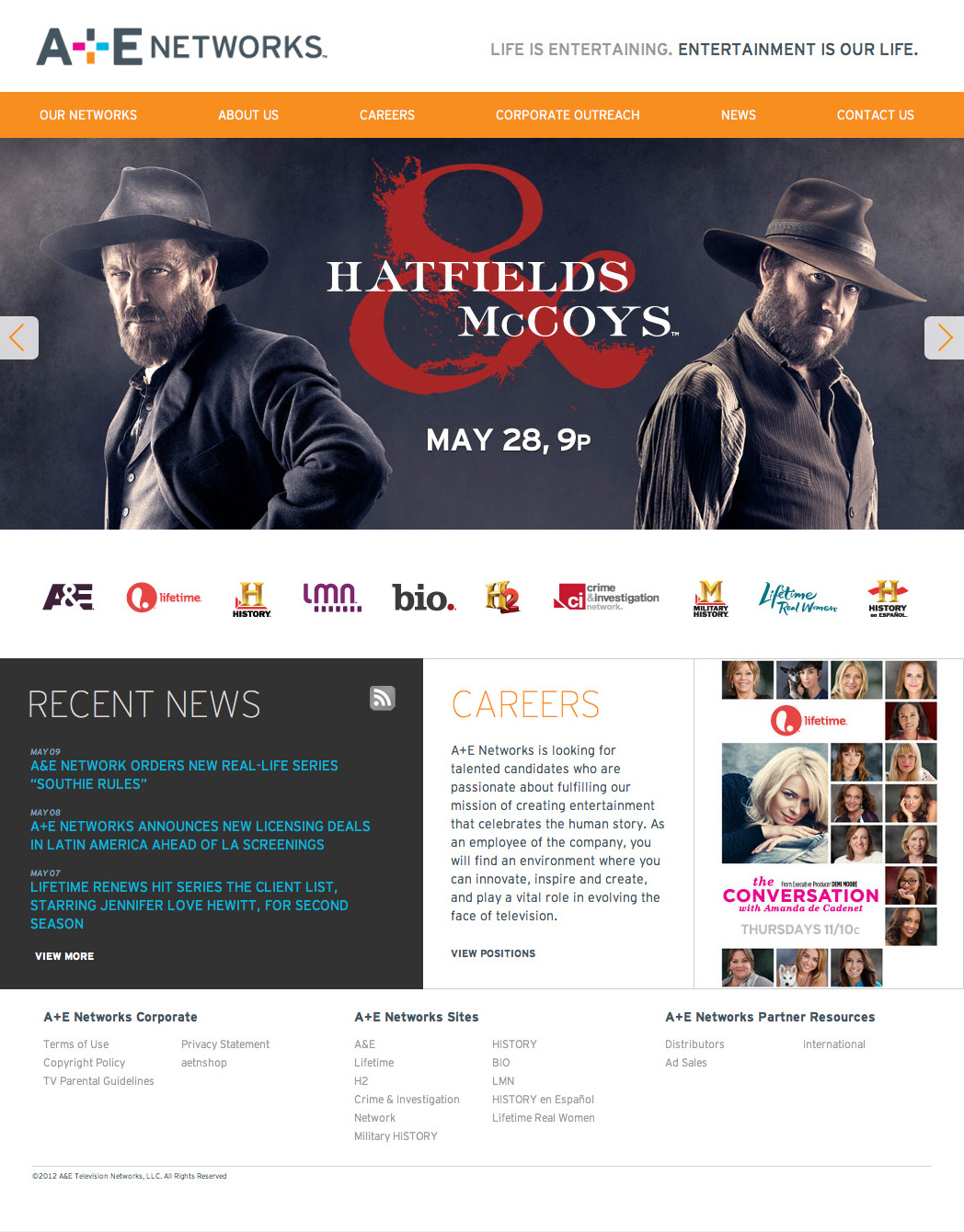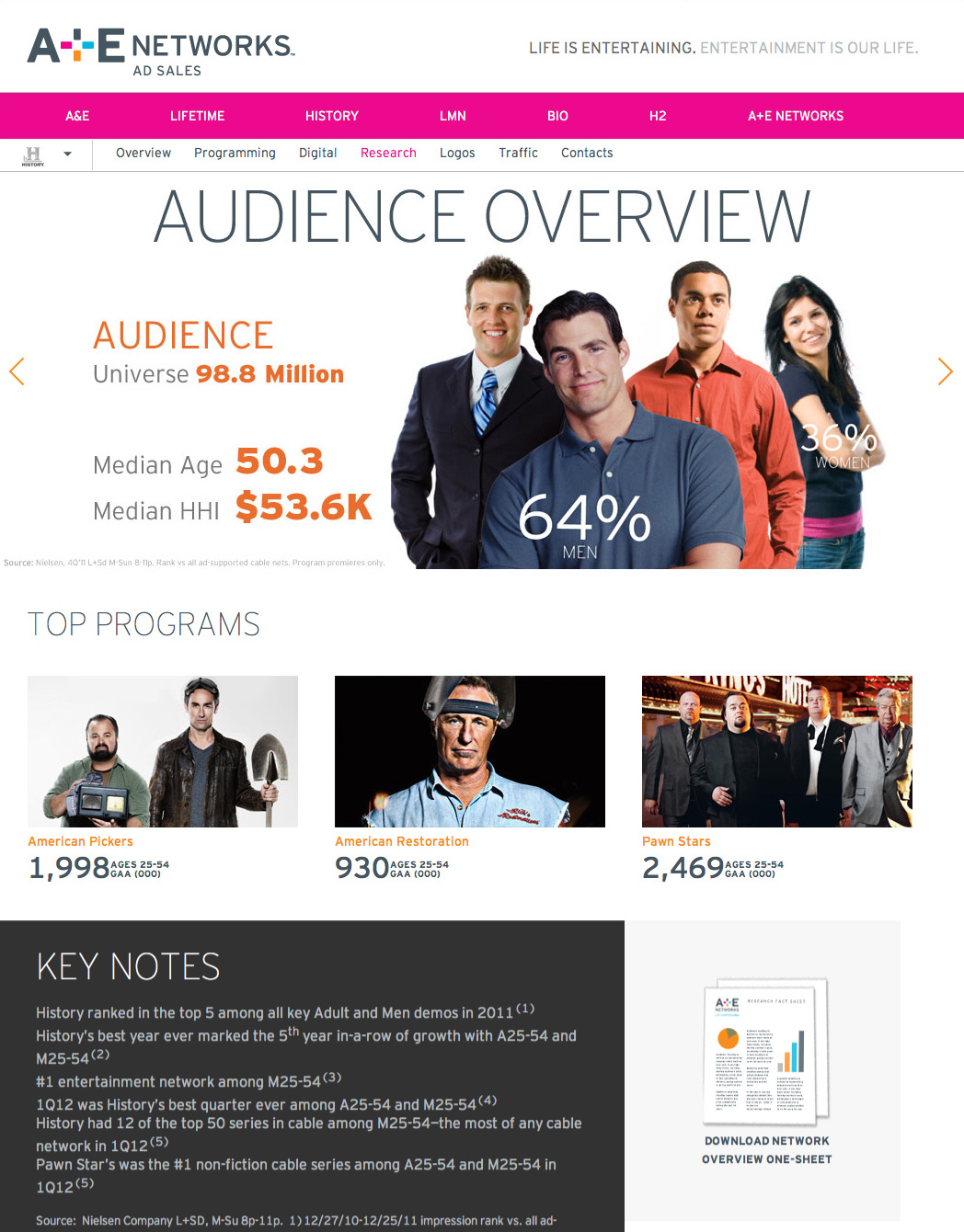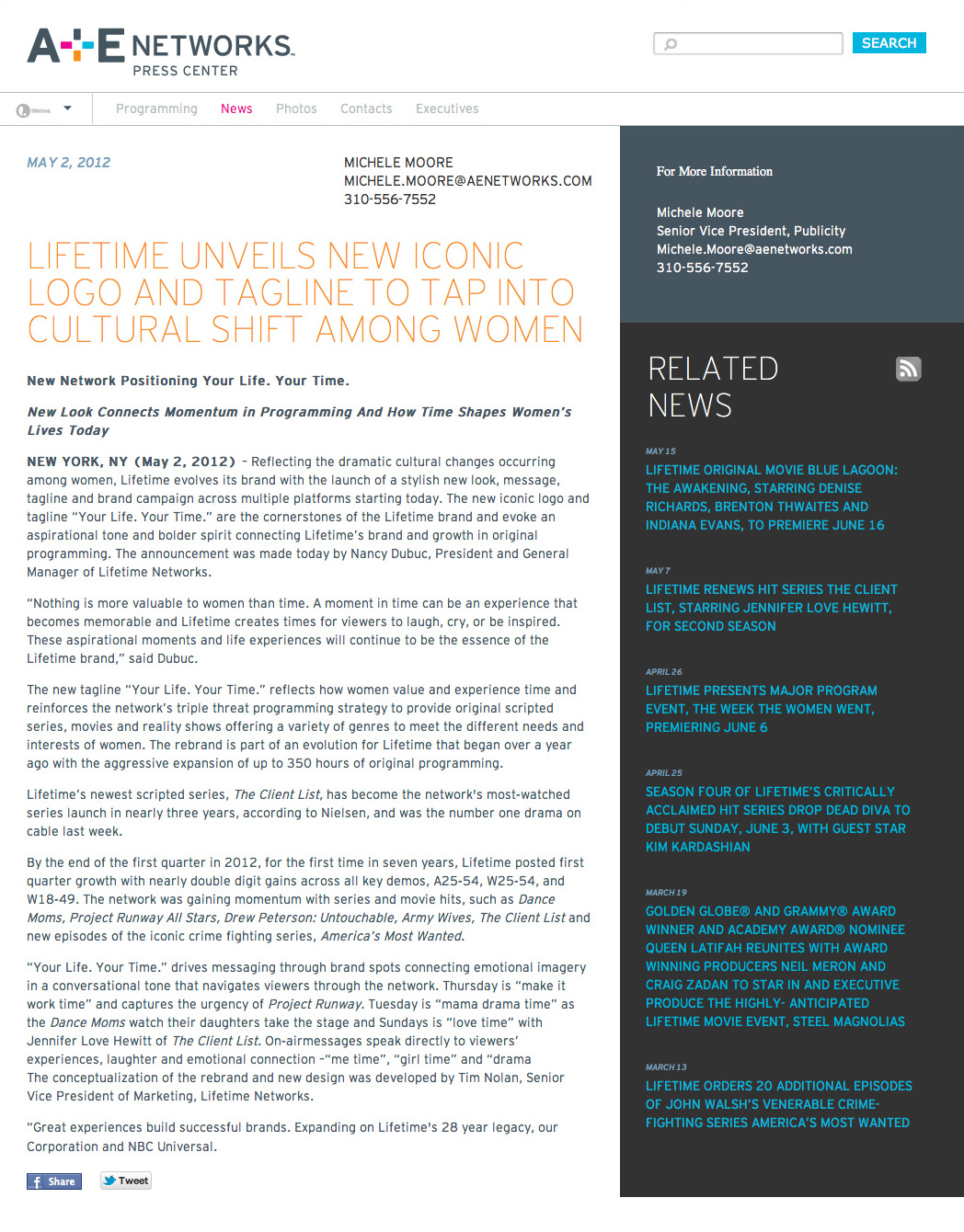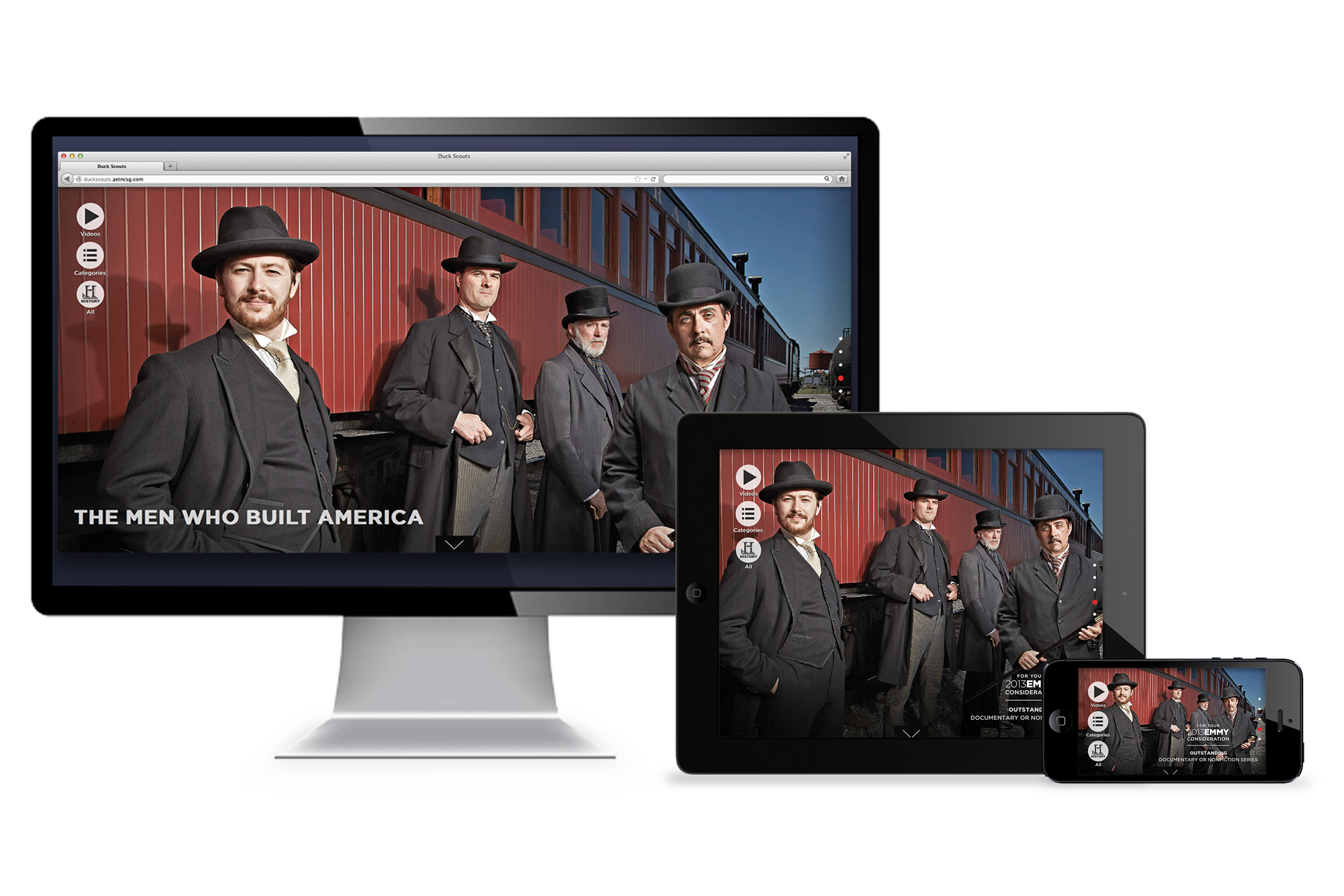 History Emmy
Each year, television networks spend millions of dollars on DVD kits sent to members of the academies who select Emmy winners. Often times, the online component of these campaigns is not given much attention. I spearheaded an effort to create an impactful destination for History's 2013 Emmy consideration site that was responsive and did not rely exclusively on Flash to play video.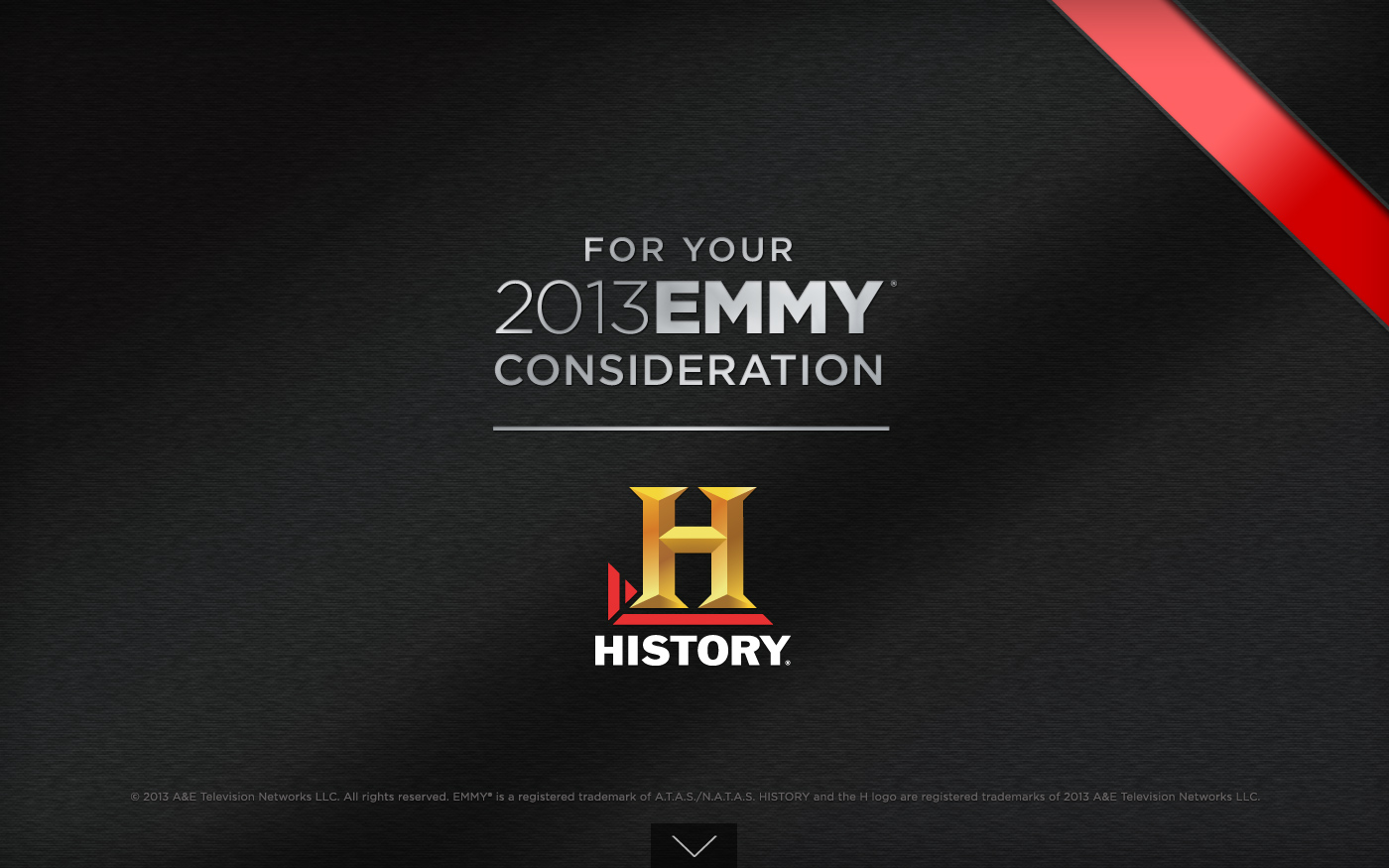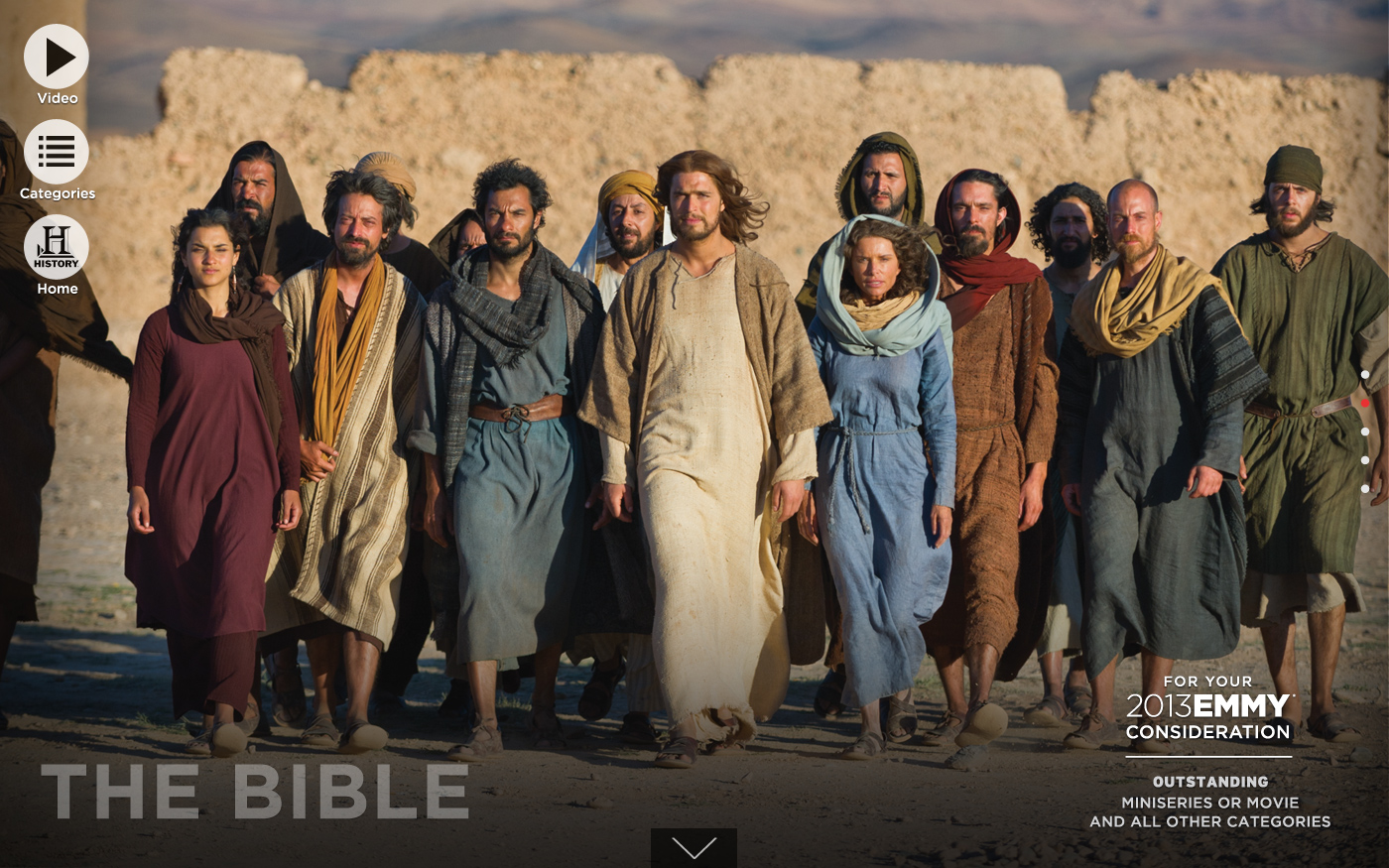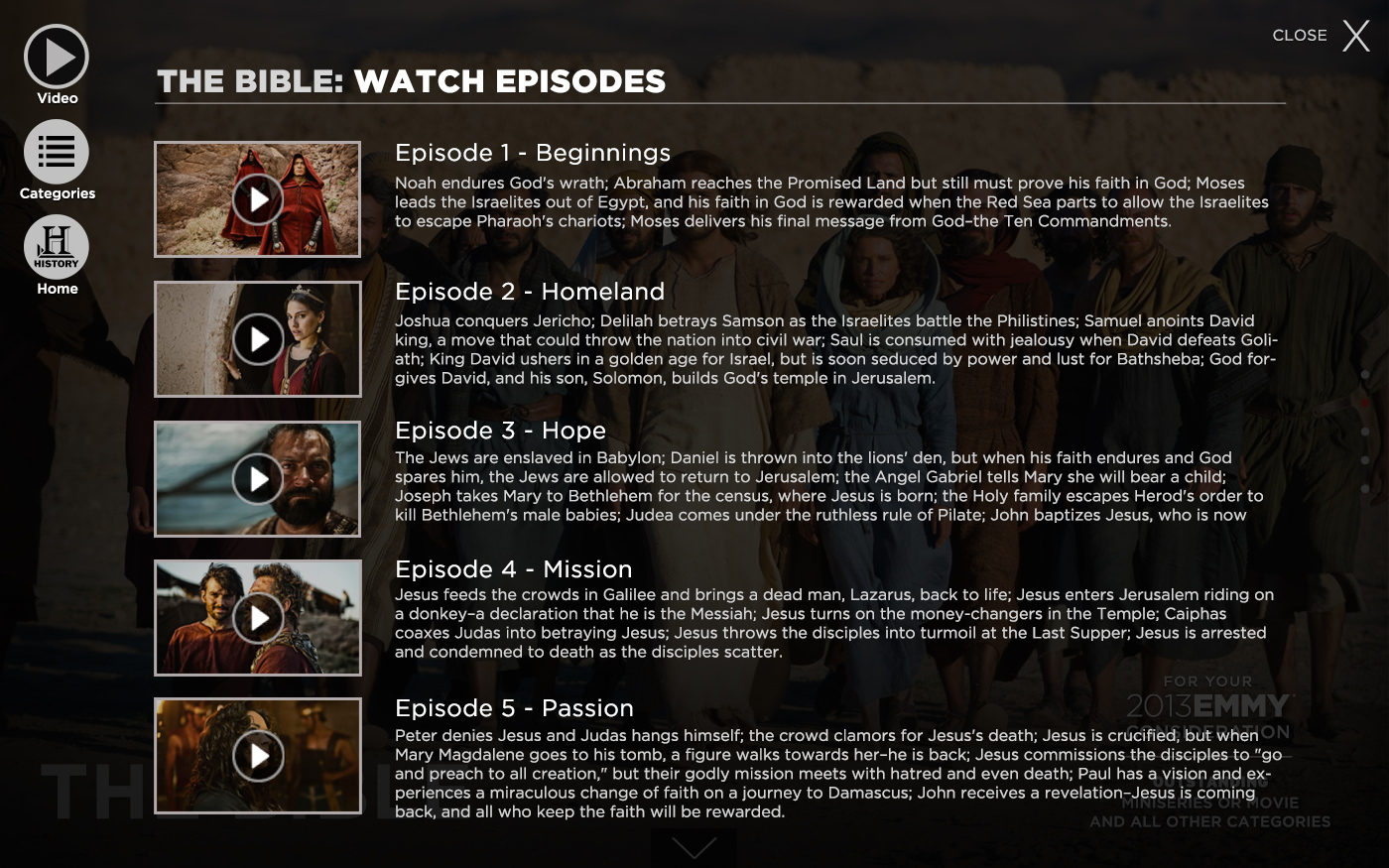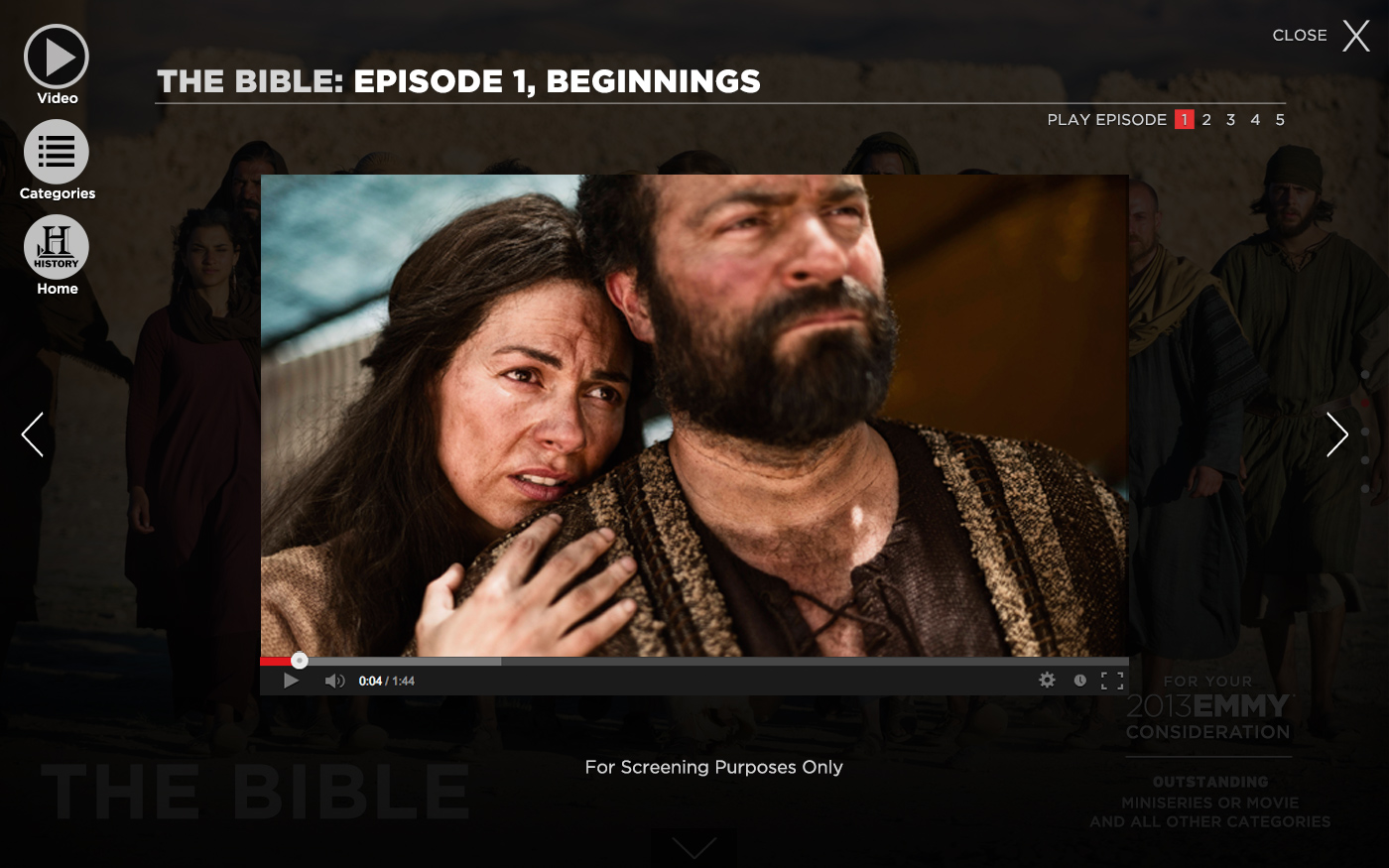 History Houghton Mifflin Harcourt
In partnership with Houghton Mifflin Harcourt, History offers a multitude of educational products for classrooms in a variety of media. This site was designed to give an overview of those products and to link to additional resources.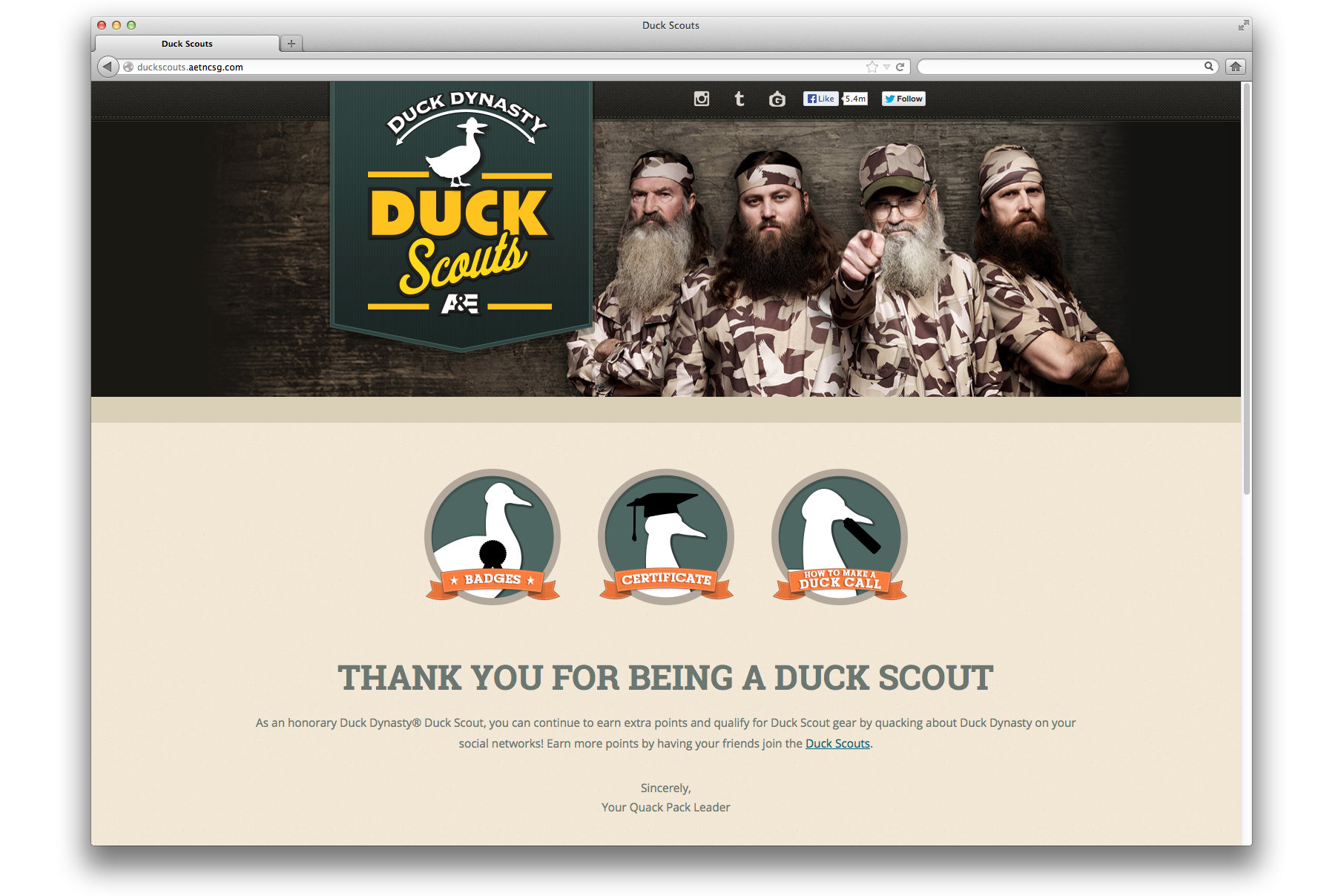 Duck Scouts
A microsite for the Duck Dynasty "Duck Scouts" promotion.
Lifetime Emmys
This site designed to showcase Lifetime's 2013 Emmy contenders was the first to feature Lifetime's revamped brand identity, and the first online Emmy showcase for A+E Networks that did not rely exclusively on Flash technology.