The first ever Comedy Music awards was conceived to be a celebration of the genre, assembling the biggest names in the field under one roof for an evening of honors. The evening would be a light-hearted but earnest look the people and songs of Comedy Music, and the brand identity I was tasked with creating had to reflect that sensibility. Drawing heavily from the venue and format for the evening, the brand would be designed to stand apart from it's parent co-creators, CollegHumor and IFC.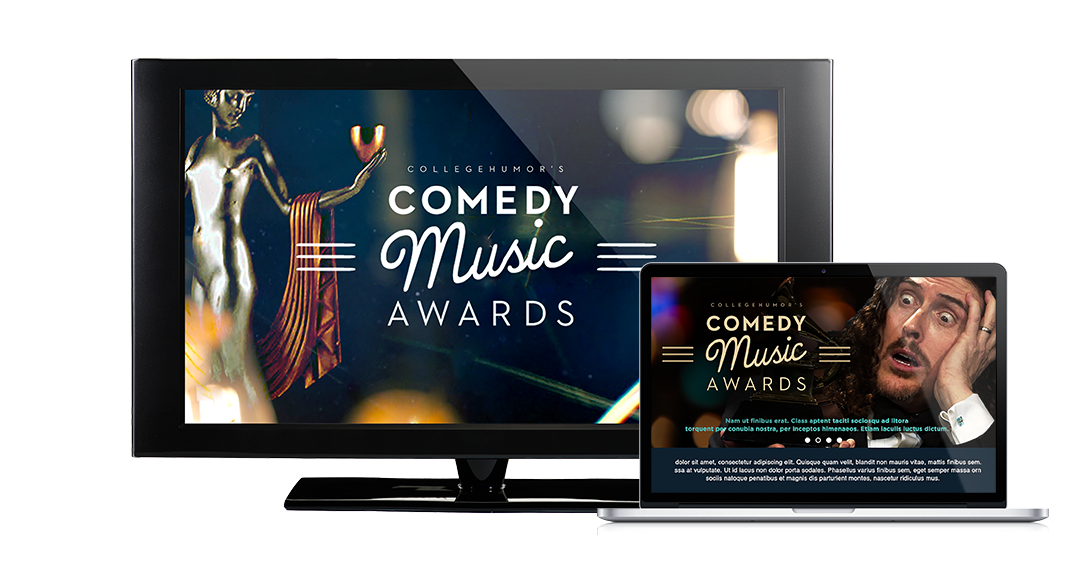 Brand Development
The brand identity was developed at the same time as the editorial tone of the concept. Therefore, I presented options representing more than one sensibility (and more than one venue). Using a series of mood boards, different logos and color palettes gave voice to different perspectives on the event.
Final Branding
The concept that best embodied the Comedy Music Awards would be developed and refined further, before being distilled in to a style guide and handed off to motion graphics artists who would translate it for titles and broadcast.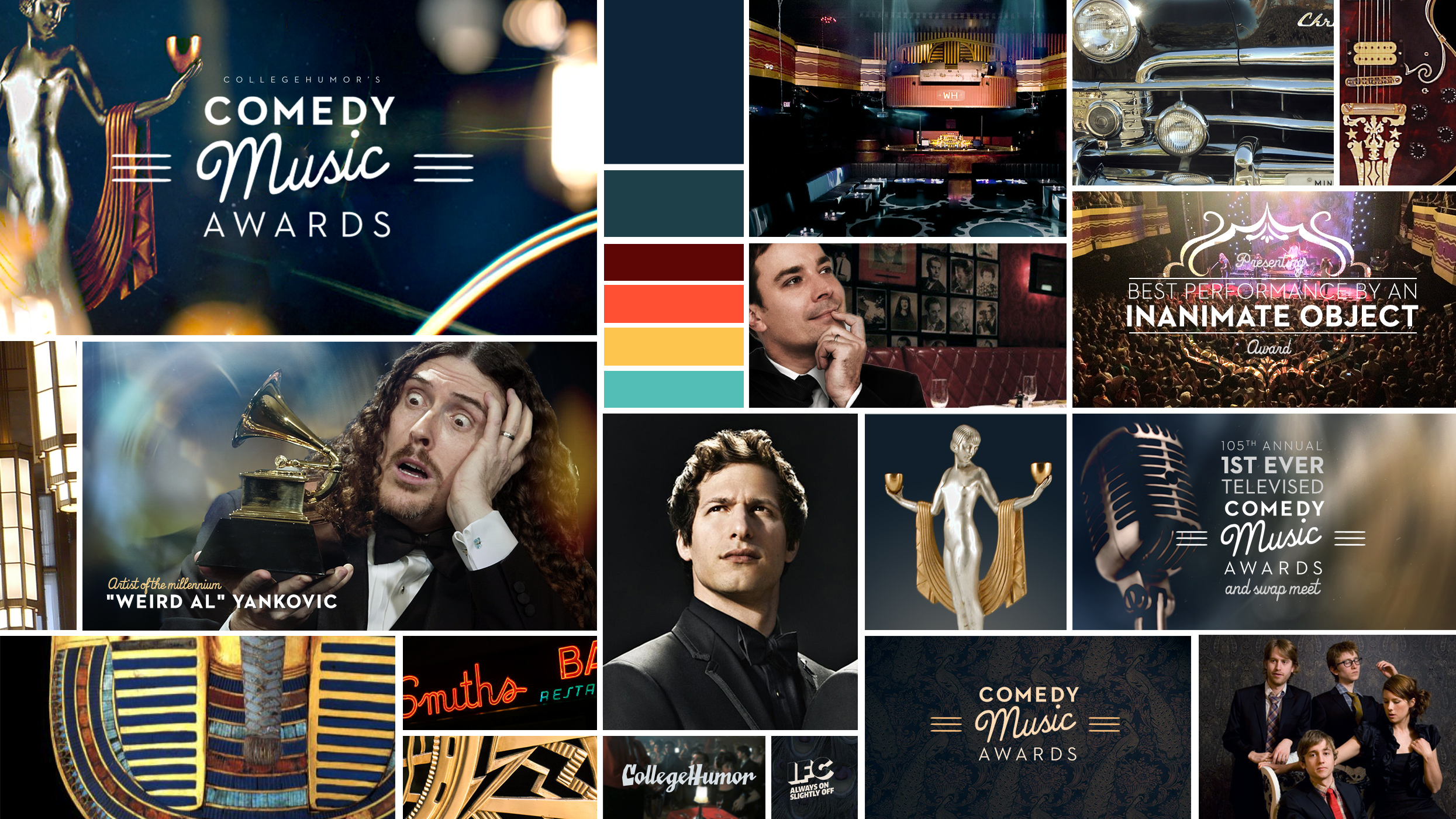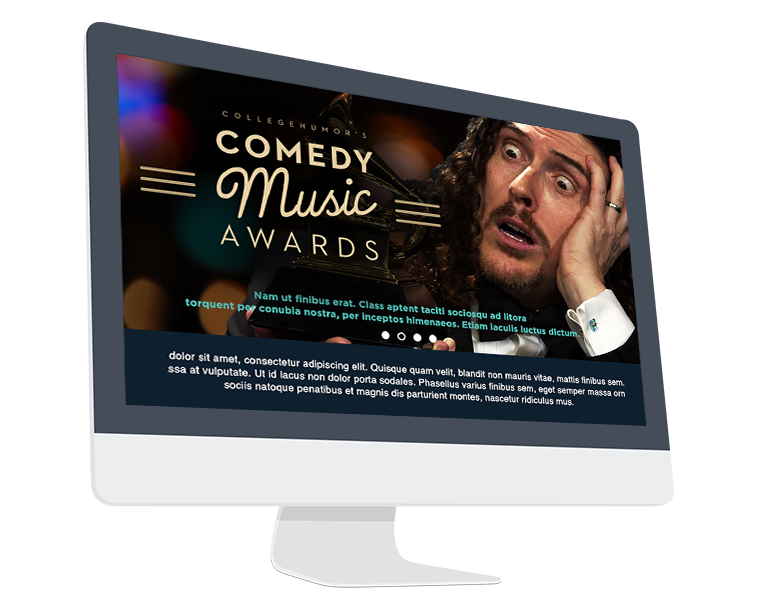 Website
I would design the interface and experience of the web experience for the event.
Motion Test Playlist
As part of ongoing discussion with the creative team at IFC and the motion artists working for the production group, I put together some motion tests to demonstrate how I believed the identity should come to life on screen.