The CC:Stand-Up app gives fans free access to Comedy Central's massive library of stand-up from hundreds of their favorite comedians. This discovery app called for a clean and pleasing way to discover connections between comedians.
Since the app would be the first time the CC:Stand-Up brand would be introduced to the public, I had great influence not just in designing the interface, but the entirety of the brand identity.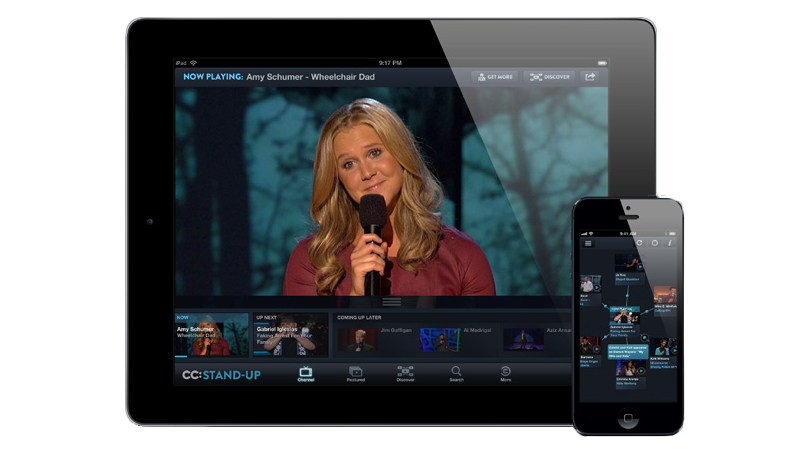 iPad
The first experience was launched on the iPad, followed by the iPhone, later on additional platforms.