CollegeHumor's DROPOUT Key Art
Roles: Art Director, Designer
Company: CollegeHumor
Skills: Brand Development, Art Direction, Photo Illustration, Motion Graphics, Animation
Overview
CH Media (CollegeHumor, Dorkly, Drawfee, and more) began transitioning from a largely ad‐supported comedy network to a multi‐revenue stream publisher. The cornerstone of the initiative was the launch of a subscription service called DROPOUT.
As Art director, one of my roles was to create or direct the creation of key art for new and existing series, comics and chat stories to be featured on the platform.  Challenges included highlighting the different kinds of content associated with multiple formats, and establishing a way to brand each family of content and highlight their unique attributes when showcased together as part of the larger branded family.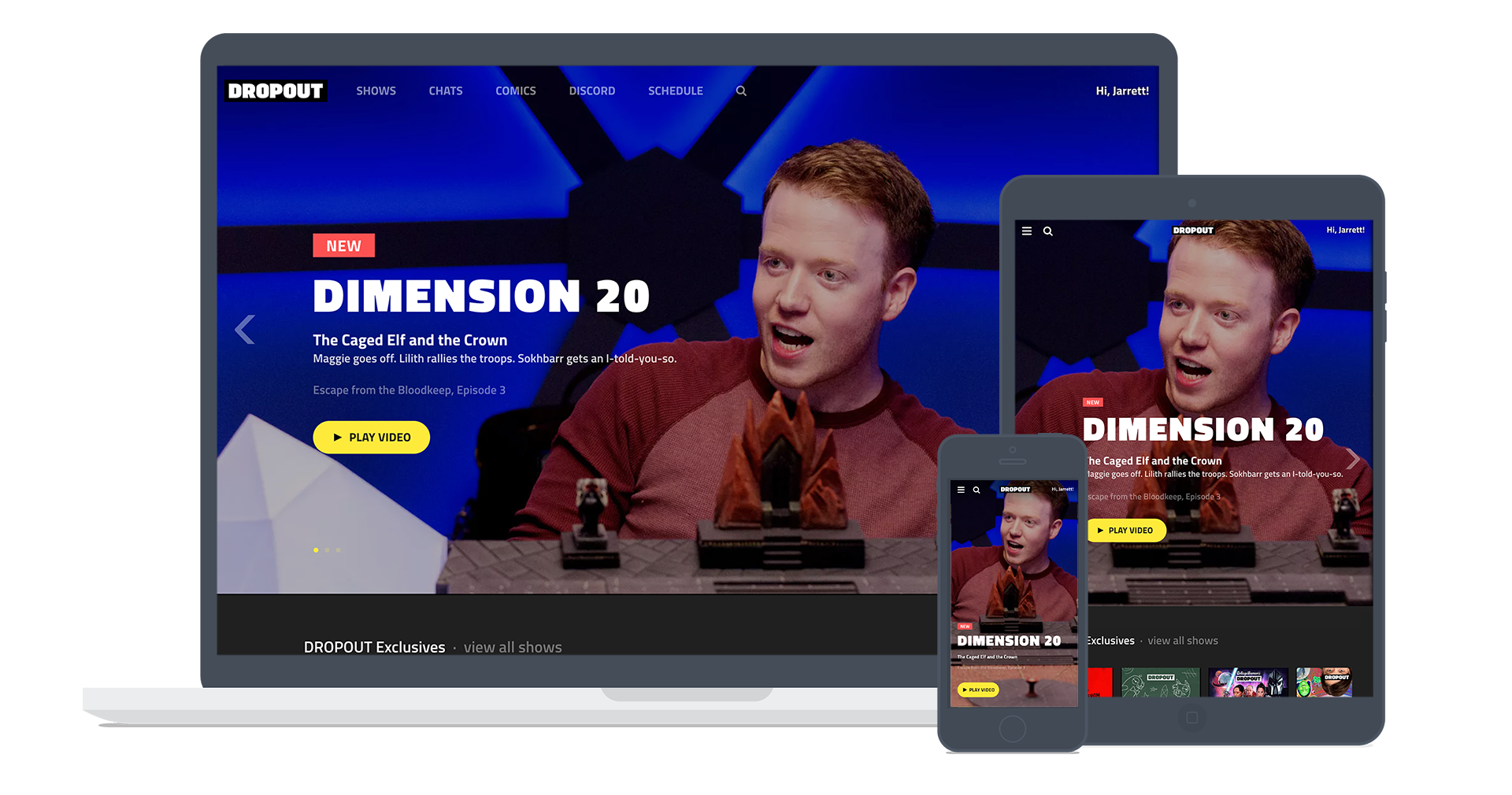 Content System
One of the challenges of the product was the desire to surface all of our content types (premium video, archival video, digital comics, and interactive chat stories) alongside one another. I developed systems to make sure that each of the content types distinguish itself while remaining in harmony with the others.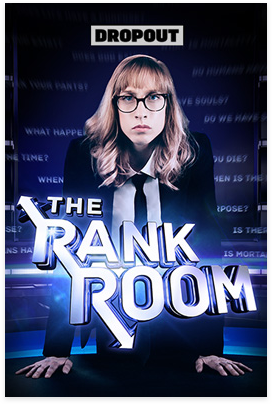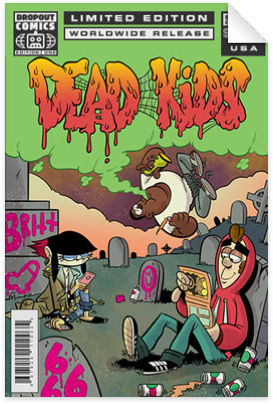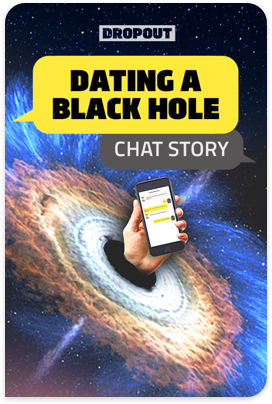 Key Art
I was responsible for either creating or commissioning key art for all of our series. For new series, I led creative kick-off's and when necessary, made sure photo shoots were scheduled to capture the required assets. For archival series, I created key art often with limited resources. In all cases, attention was paid to best practices for creating art which would stand out but be easily read and identified when presented at small sizes, usually alongside many other images either from our own brand or others.
Key Art Motion Graphics
All chat stories and comics got a subtle, loopable animation treatment to appear behind interfaces in mobile devices. I created all of these in AfterEffects